We are a company which, since 1992, is specialised in the development and construction of machines and equipment for
screw technology
fit-bonding muntin technique
in the field of window engineering.
That way production equipment for an optimal, quality saving and effective production has been and is developed and constructed in connection with window engineering companies, as well as with reputed machine manufacturers.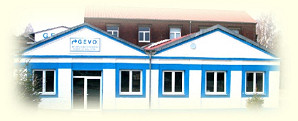 A part of our developments has been protected through the European patent office.
Continuous new developments and advancements prove our flexibility and usability.
With the use of CNC – technology we ensure our high quality standard and expand our service range in the field of wagework.